Staff @ Home Care To You
Are hand picked for their ability to be flexible, reliable, compassionate and must have first hand knowledge of what is required to care for Clients with Disabilities or Age related problems.This knowledge can be gained either through personal experience or working in the Industry.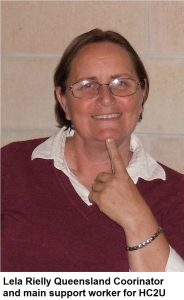 Anyone working for Home Care To You must also have a complete understanding of what it means to respect a client property and be protective of their privacy at all times while remaining professional and friendly in any circumstances.
Personnel contracted to Home Care To You have obtained a:
National Police Check
Nationally accredited first aid certificate with CPR
Blue / Yellow Card
They will also have or be studying for at least 1 of the following qualifications:
Certificate Ill in Aged Care
Certificate Ill Disability
Certificate Ill Community Care
Training, Registered or Enrolled nurses
Nationally recognised trade or other qualification
Immunisations
Be aware of their own infectious disease history and ensure their vaccinations are current for Measles, Mumps, Rubella, TB, Tetanus, Whooping Cough, Hepatitis A – B & C, Influenza
What is Home Care?
To help you live independently in your own home and community for as long as possible,there are many home care products and services available. These range from
assistance with daily chores to personal care, providing meals, transport assistance, respite care for you or your carer, home modifications and social support. You may be eligible to access Government subsidised in home support a Home Care Package or choose to use a private provider.
MORE INFORMATION
Overview of Home Care Packages
This video provides an overview of how to access aged care services under a Home Care Package. The video guides you through the the initial screening and assessment process, receiving the outcome of your assessment, researching providers and working out costs and more.
LEARN MORE
National Disability Insurance Scheme
The Queensland Government is committed to supporting Queenslanders with disability, families and carers to exercise greater choice and take up opportunities in their communities. If you are a person with a disability and you meet the access requirements.
LEARN MORE