Assisted Retirement Living
Retirement Villages are housing developments offering a range of accommodation options, services and facilities. These vary from swimming pools and golf courses to social events and 24-hour emergency assistance but in reality are not suitable for couples where one partner suffers from Alzheimer's and is going to require ongoing care well into the future BUT on the other hand there are Retirement Villages that have Nursing Homes located within and these can ensure quality of life comfort and give you peace of mind that you're love one will be well looked after and you will be able to visit as often as you like.
Before considering any moves to a Complex it is essential that you check that the facility has a specific Dementia Unit.
Independent Living Accommodation these range from studio to three bedroom homes and are fully self-contained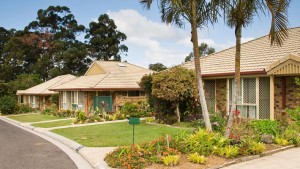 where you can still maintaining social, professional and personal interests, but with the additional benefits from a 24 hour emergency call services. I personally believe that couples should move into this style of accommodation as soon as possible after diagnoses so both can enjoy the transition. This also allows both parties to form new friendships which will be of great support as your partners condition worsens.

Serviced Apartments These are normal units with 1 or 2 bedrooms, Lounge & Dining, Kitchenette and Bathroom.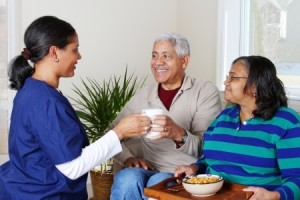 Assistance is provided in the form of weekly housework, heavy laundry and meal preparation.Often some assistance may mean the world of difference in being able to continue to live with a high degree of independence. Still with the additional benefits from a 24-hour emergency call services There is no reason why the remaining partner cannot stay here for the rest of their lives health permitting.

Hostel Accommodation This is also an option for the remaining partner once there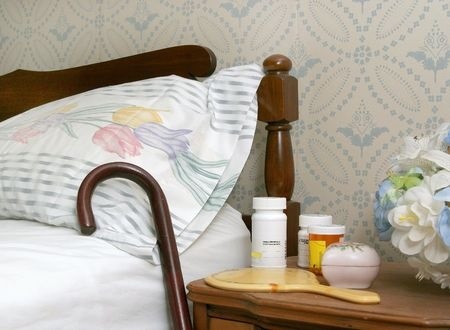 loved one has been placed in Nursing Home Care permanently. Most facilities have motel style rooms, patio's, community dining room and great outdoor areas with a Coffee shop and tranquil gardens all within easy walking distance of the Nursing Home.
Nursing Home Care Specific dementia units …. These are units designed specifically for people with dementia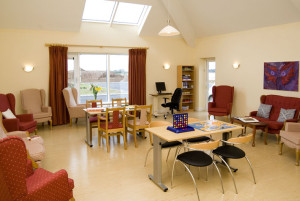 and they can be classified as either low level or high level depending on the level of care provided. Not all people with dementia require a specific dementia unit BUT it is always wise to check when looking for a suitable Continuing Care Retirement Community that you check they take Dementia Clients in their Nursing Home facility.

Further Information
Residential care and Dementia
http://www.fightdementia.org.au/understanding-dementia/section-4-residential-care-and-dementia.aspx
Deciding on residential care
http://www.fightdementia.org.au/services/deciding-on-residential-care.aspx
DPS Age Care Guide
http://www.agedcareguide.com.au/
What is Home Care?
To help you live independently in your own home and community for as long as possible,there are many home care products and services available. These range from
assistance with daily chores to personal care, providing meals, transport assistance, respite care for you or your carer, home modifications and social support. You may be eligible to access Government subsidised in home support a Home Care Package or choose to use a private provider.
MORE INFORMATION
Overview of Home Care Packages
This video provides an overview of how to access aged care services under a Home Care Package. The video guides you through the the initial screening and assessment process, receiving the outcome of your assessment, researching providers and working out costs and more.
LEARN MORE
National Disability Insurance Scheme
The Queensland Government is committed to supporting Queenslanders with disability, families and carers to exercise greater choice and take up opportunities in their communities. If you are a person with a disability and you meet the access requirements.
LEARN MORE