When you can no longer Manage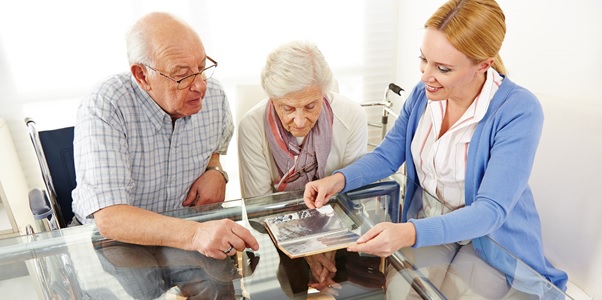 Unfortunately this is something that most carers, myself included, ignore to crisis point.
Even if we don't like to admit it to ourselves we will all reach a point when caring for someone, be it our spouse, parent or child who are suffering from Alzheimer's or a Disability we will no longer be able to manage at home.
During the early stage there is some In-Home support available through organizations like BlueCare, OZCare, Anglicare and others. They are able to provide you with a few hours daily and the occasional night or extended break so that you can attend a function you have been looking forward to.
But over time as your loved one condition deteriorates and becomes harder to manage the breaks you require will become longer and more frequent. This is when without you can afford to pay for care yourself it becomes hard to find services that are equipped to offer you relief Care Workers for an extended period of time on a regular basis.
Organisations like Commonwealth Carer Resource Centres – Blue Care Cottage Respite and MS Queensland can assist you at this time and will providing you with information and advice regarding relevant services and your entitlements to funding.
BUT inevitably you will be faced with the realization that you can no longer manage to offer the best care and your loved one has to go into permanent care.
I myself had to make this decision several years ago. From here on this scenario is not mine because of our age difference but unfortunately in our everyday work at Home Care To You we come across this scenario on a regular basis. It is heartbreaking for both the Families and Workers involved.
Imagine the distressing situation faced everyday by Husbands and Wives throughout Australia, when they finally come to the realisation that they can no longer manage to care for their loved ones at home and the only option is for them to be admitted into permanent care.
Everyone understands that a couple that have been married for over 40 years don't want to be separated in their old age, no matter what the circumstances. However, the unfortunate reality is that if your loved one has dementia it is inevitable that they will require special care sooner or later.
Most couples finally face the reality of admittance of the one party who will be well cared for but the additional burden of travel, visiting hours, loss of contact, loss of purpose and many associated caused for distress, anxiety and grief for the partner/carer left behind.
There is a solution
I won't kid around, it takes COURAGE and it does mean leaving the much loved FAMILY HOME but this way the couple will never be that far apart that they cannot spend every day together if they wish. Planning ahead is a great way to avoid or at least reduce a lot of heartache!
Ongoing Care and Retirement Communities – CLICK HERE to find out more